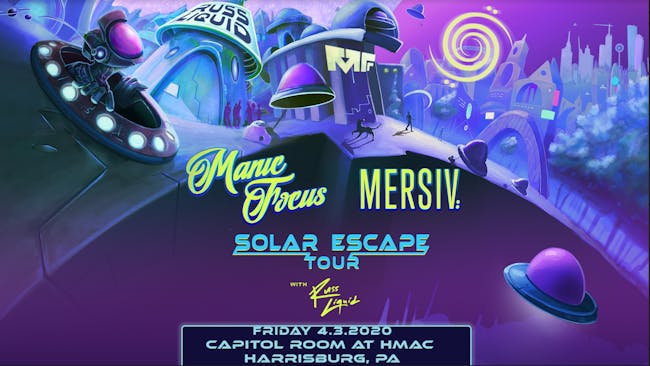 Mersiv
Manic Focus, Russ Liquid
$18.00 - $21.00
Tickets At The Door
Mersiv & Manic Focus join special guest Russ Liquid at HMAC!
$1.00 of every ticket purchased will be donated as a charity fee to two nonprofits close to Manic Focus and Mersiv's hearts. $0.50 of every ticket sold will be donated to NAMI (National Alliance on Mental Illness), and $0.50 will go to ACCO (American Childhood Cancer Organization). More information about these organizations can be found at https://namiccns.org/ and https://www.acco.org/
The Mersiv Sound Project is the brainchild of Anderson Benoit Gallegos. Producer/DJ Anderson has been developing a unique pretty-dark-loud style of bass music since he started his musical journey in 2015. The intentions of this project are to bring people into the present moment through a Mersiv experience.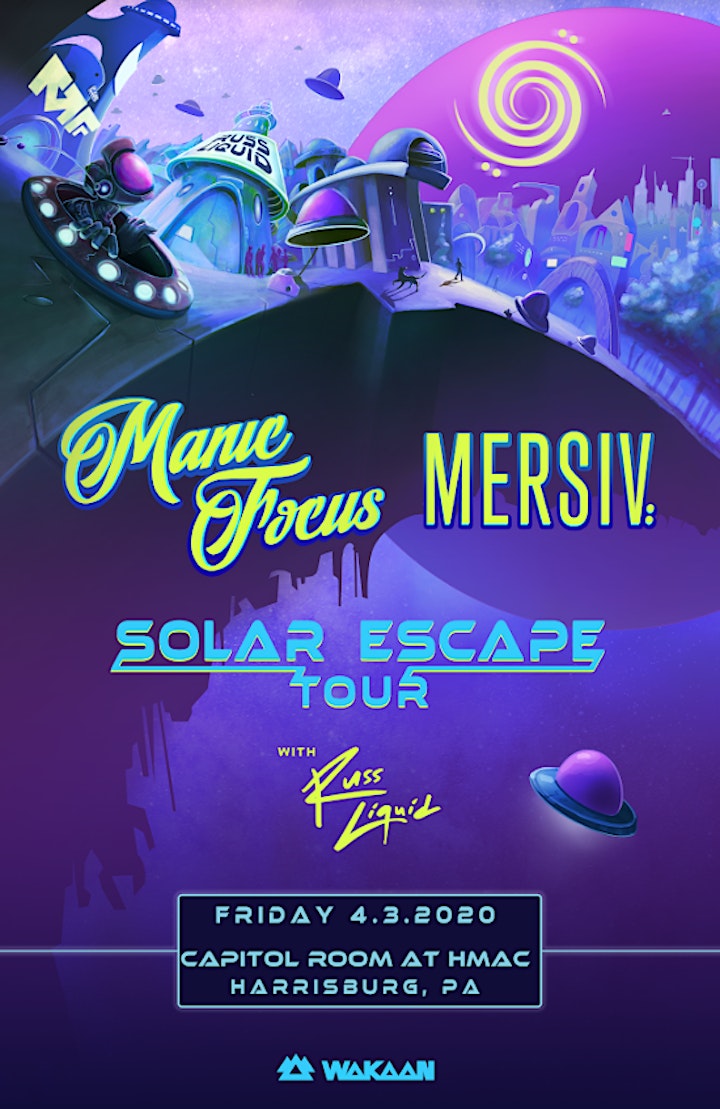 Venue Information:
The Capitol Room at HMAC
1110 N. 3rd Street
Harrisburg, PA