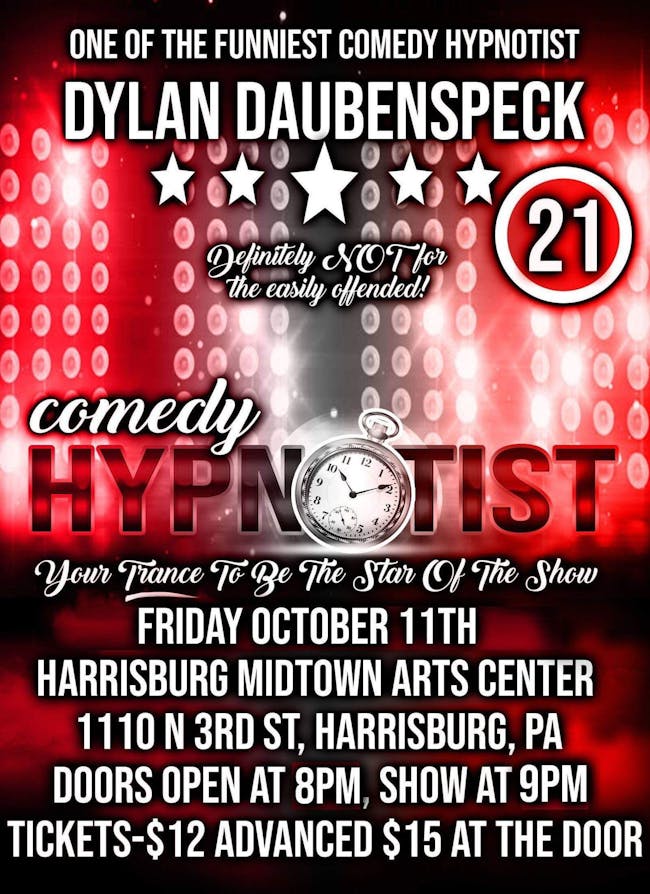 Come see one of the funniest comedy hypnotists on the planet, Dylan Daubenspeck.
Your trance to be the star of the show at HMAC on Friday, Oct. 11th.
Come early to get tickets & some drinks!
Easily offended? Better look elsewhere - this is the show that gets a bit offensive. If you're looking to step into the spotlight and delight your friends with some adult humor, it's your time to shine… or, you can sit back, relax, and split your sides as Dylan orchestrates the hilariously inappropriate shenanigans happening onstage.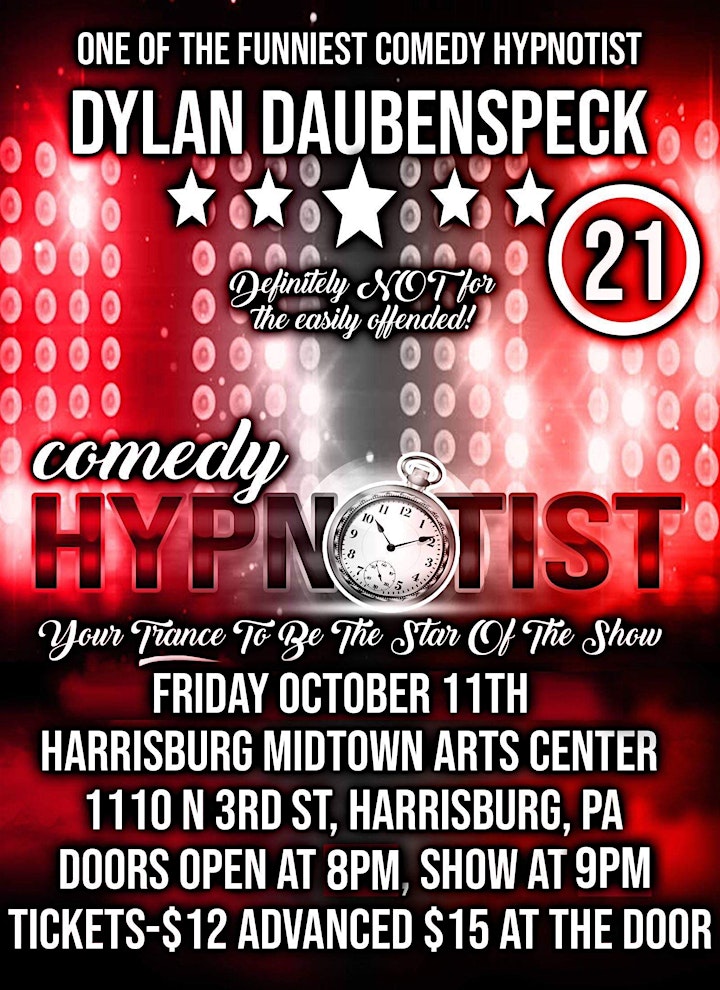 Venue Information:
HMAC Stage on Herr
1110 N. 3rd Street
Harrisburg, PA