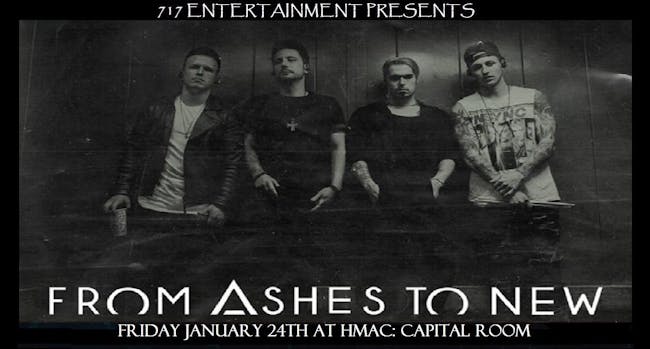 From Ashes to New
Defiant, Eva Under Fire, Dawn's Divide, Violet Nine
$20.00 - $25.00
Tickets At The Door
From Ashes to New Comes to HMAC along w/ Eva Under Fire, Defiant, Dawns Divide & More...
Lancaster, Pennsylvania is one of a hundred similar American towns; in fact, there are places just like it all over the world: post-industrial but still largely working class, and generally offering bleak prospects for the kids who grow up there. Suburban boredom, broken families, substance abuse, limited opportunity – this is an environment in which authentic, compelling creativity can thrive, if it's accompanied by a burning desire, unstoppable drive, and complete lack of any backup plan. There have always been powerful voices that rise above the din of mediocrity and monotony. The voice of From Ashes to New founder and frontman Matt Brandyberry is one of those that is forcing itself to be heard.
The band Just released a brand new Single called "Every Second" featuring Amanda (Lead vocalist for Eva Under Fire). See the bands play together for the first time since the release of this epic new collaboration...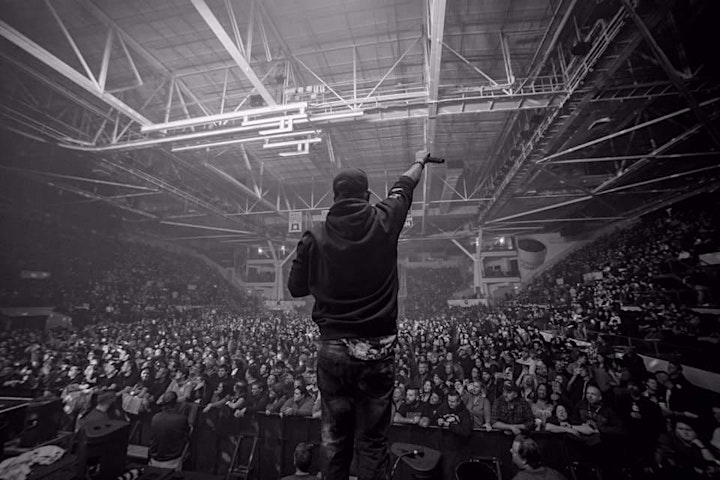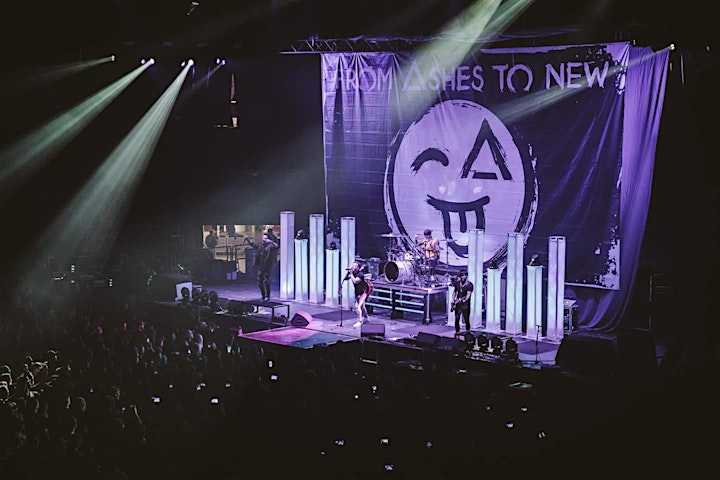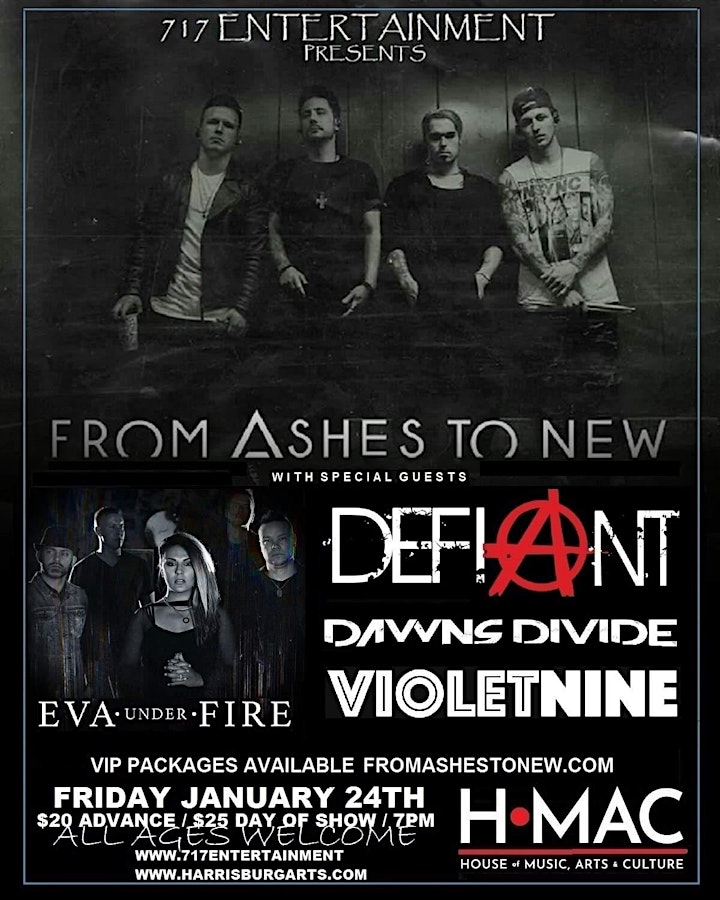 Venue Information:
The Capitol Room at HMAC
1110 N. 3rd Street
Harrisburg, PA